Welcome to Our Financing Department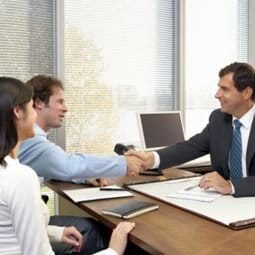 The Finance Department at Pines Ford
So, you're through with the toughest part of the vehicle buying process (finding the vehicle you want), and now you're on to the finance side of things. Does just the word finance bring chills to your spine? Fear not, Miami FL, Fort Lauderdale FL, Miramar FL and Hollywood FL drivers, the Pines Ford finance team is ready to help! Our team of in-house finance experts will work with Pembroke Pines drivers to find a cash payment that fits within your unique needs. Here at Pines Ford, our finance team is well connected to a vast lending network that helps to ensure that Miami FL, Fort Lauderdale FL, Miramar FL and Hollywood FL drivers can land a fair finance deal.
Should You Finance or Lease Your Next Car?
Both financing and leasing have their own sets of perks, but which path is best for you? Well, that depends on your preferences. When you buy a car, it's yours once you pay off the loan and you can build equity. Leasing, on the other hand, offers lower monthly payments and more opportunities to drive brand-new Ford models every few years. We can provide you with more details so that you can enjoy the utmost confidence in your decision to go with an auto loan or lease, so we encourage you to reach out to us to learn more.
Ready to Learn More? Get Started with Us Today
Discovering your favorite new Ford model is only part of the process, and our team here at Pines Ford is ready to help you take the next step. We're proud to serve all of our Miami FL, Fort Lauderdale FL, Miramar FL or Hollywood FL customers here in Pembroke Pines, and we see that your experience is complete with the highest level of service possible. Visit us today to get started toward finding the perfect new car, truck or SUV for your budget.