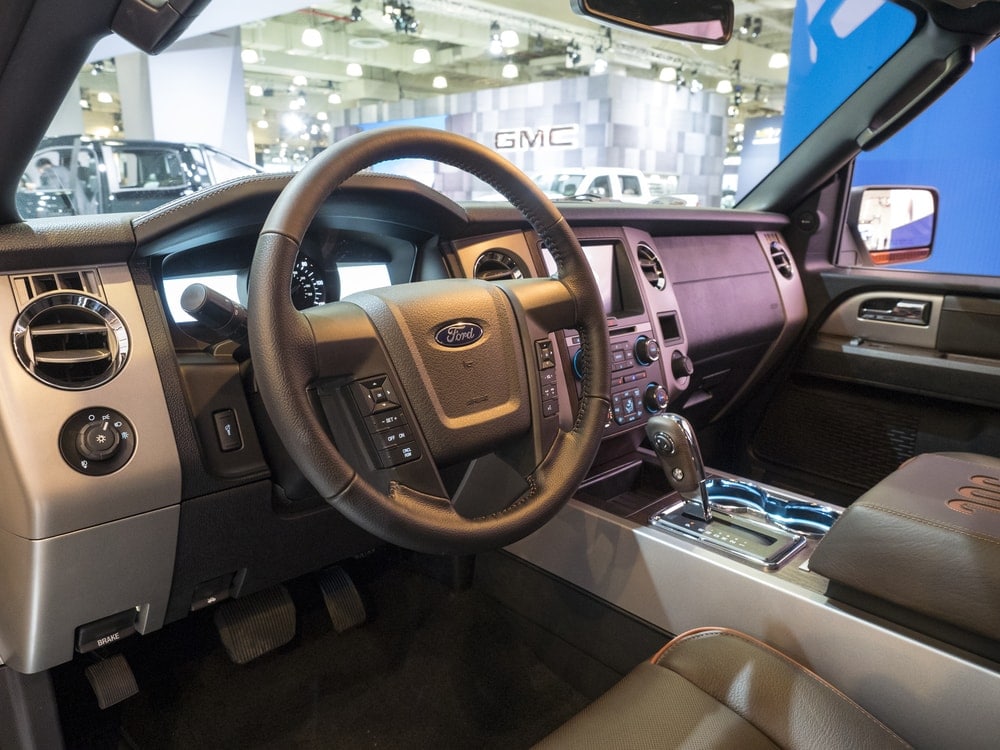 The new 2018 Ford Expedition made some serious changes to its design, focusing on convenience, safety, and comfort. After all, as a full-size SUV and family car, Ford realized that consumers are more interested in how it drives, fuel economy, quality, and functionality than other capabilities. And, oh boy, it delivered.
For starters, the 2018 Ford Expedition is one of the few cars out there that can carry eight adults without being a massive beast. Sure, it looks like one, but Ford shed a lot of weight by using aluminum and lightweight components. As such, the Expedition weighs 9,300 pounds, a 230-pound reduction compared to the previous model.
To assess the performance of the new 2018 Ford Expedition, Pines Ford Lincoln discussed with the customers that took the car for a test drive and asked for their opinion. Here's an honest and straightforward Expedition 2018 review from our customers.
Big yet Agile
One of the things that most customers agreed on is that the new car feels bigger than previous Expedition model. However, in spite of its massive size, the drivers discovered that the car is quite agile and driving it is easier and smoother than expected. Of course, due to its size, the new Expedition can feel a bit out of place while driving through suburban neighborhoods but it performs flawlessly on the highway.
Increased Performance
The 375-hp V6 engine delivers 470 lb-ft. torque, meaning that powering this giant feels like a breeze. Drivers noted that the acceleration is quick and you don't have to force it to catapult the car. Most drivers agree that the new Expedition could pull a large trailer effortlessly.
Despite its powerful engine and torquing capability, driving the 2018 Expedition won't drive you nuts. Consumers claimed that the car is rather silent and can suppress the engine and outside noises quite well.
Spacious and Comfortable
One of the things drivers loved about the new 2018 Ford Expedition was the big and comfortable driver's seats. Even passengers can ride in comfort due to the flexible seating and ample leg and headroom. So, everyone feels like they're enjoying some family time in the living room and not being crammed in a small vehicle.
Ford tried to create a vehicle that fits the needs of a growing family and, according to the Expedition 2018 review we got, it delivered in the best possible way. They've added extra room and made it easier for people to carry large and heavy cargo. The Expedition MAX model, for instance, can accommodate an additional 16.9 cubic ft. of cargo, making it ideal for your next adventure.
Safety
Ford Expedition provides everything you should expect from a modern car, such as lane departure prevention, EZ trailer backup system, pedestrian detection and adaptive cruise control. However, most customers were a bit disappointed that the new model doesn't offer any advanced safety systems, such as automatic braking or forward collision warning. But, if you purchase the Driver Assist package, you will get access to a wide array of impressive technological features.
Conclusion
If you're looking for a family car perfectly equipped for long-distance travels, then the new 2018 Ford Expedition is the right car for you. Spacious, agile, powerful, and comfortable it has everything you need to take you and your family to your next adventure.
If you want to test drive the 2018 Expedition, gives a call and visit us at Pines Ford Lincoln.
We can provide you with all the information you need and help you find the right car for you and your family.